Waiting Game, Wednesday 3/8
Posted - March 5, 2017
1 Comment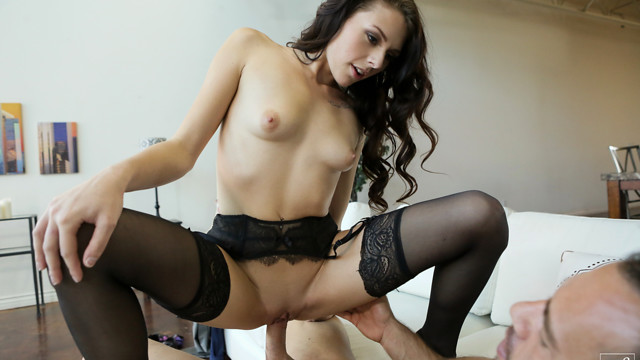 When Megan Sage knows what she wants, this hot coed will do whatever it takes to satisfy her desires. In Waiting Game, our next upcoming film, what Megan wants is to have her dripping pussy fucked hard!
Decked out in sheer lingerie, Megan waits for her man to arrive before she pounces. She's rewarded with all the sex she can handle after a long pussy feast. I really enjoy watching her climb on top of her guy's fuck stick so that she can ride him in a fast and furious coupling that leaves her full boobs swinging in his face. You'll love watching!
We will release Waiting Game on Wednesday, March 8. Come back then to enjoy Megan's newest hardcore film!