Blog Categories
Come And Get It, Sunday 3/5
Posted - March 2, 2017
1 Comment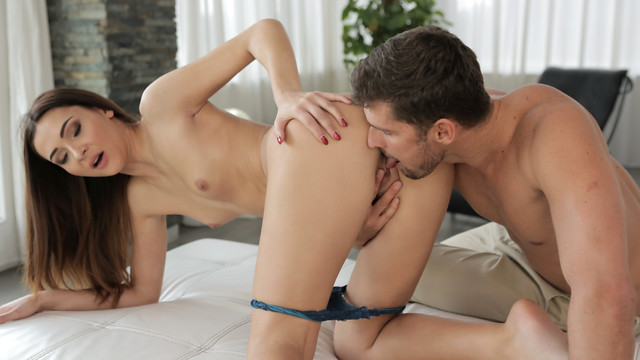 Playful play between two lovers can turn sensual quickly. If you're into flirting transforming into passion, then Come And Get It, our next upcoming film, will really get your motor running.
Alexis Brill is enjoying a game of chase with her lover, but when he catches her there's no stopping the flames of their desire for one another. I love every inch of Alexis's tight lithe body, and watching as her guy worships her with his mouth is so erotic. Hearing her moans of pleasure and seeing her back arch in pure bliss is icing on the cake!
Come And Get it is slated for release on Sunday, March 5. This is a sweet film filled with plenty of lust and passion, so don't forget to check it out.