Blog Categories
Dames And Diamonds, Wednesday 1/25
Posted - January 22, 2017
No Comments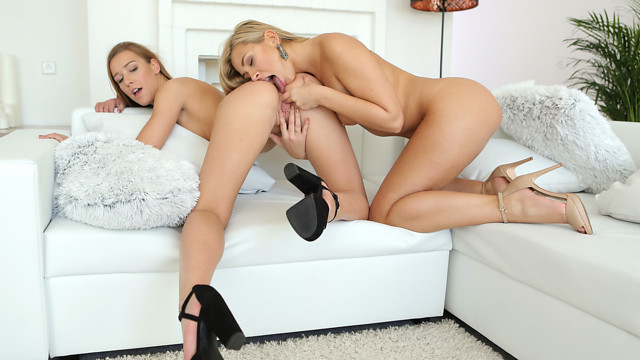 It's been a while since we've had such a sizzling lesbian scene as the upcoming Dames And Diamonds has turned out to be. You're in for a real treat with this one.
Things get started the right way when Tracy Delicious and Alexis Crystal can't even keep their hands off of each other at their outdoor meeting point. By the time they make it into the house and get naked, they're all over one another. Watching Alexis eagerly take an anal plug and then moan and gasp with ecstasy as Tracy feasts on her greedy pussy is just a huge treat, and that's only one small part of this one!
Check out Dames And Diamonds when it is released on Wednesday, January 25. Tracy and Alexis are both incredibly popular, and you'll definitely see the reason why as they create explosive chemistry together!