Blog Categories
Lovers Caress, Tuesday 1/10
Posted - January 7, 2017
No Comments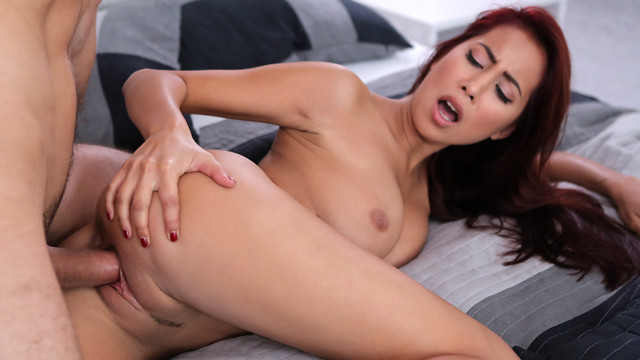 When your girl has a pair of big tits and knows how to use them as part of a sexy seduction, what could be hotter than that? That's just the start of Lovers Caress, our next upcoming film.
Super popular Paula returns with another stunning example of why she's one of the best around. I could watch this busty coed rising over her boyfriend and riding him as her boobies bounce and jiggle for days. With her head thrown back in pleasure and her moans filling the room, I cannot imagine a more stunning image.
Check back for Lovers Caress when it is released on Tuesday, January 10. This is the perfect couple's film, filled with lust and sensuality that you won't want to miss.