Fantasy Girl, Wednesday 2/15
Posted - February 12, 2017
1 Comment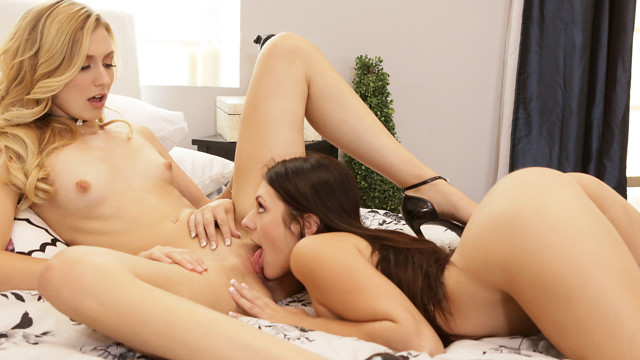 Have you ever dreamed up the girl that would bring every one of your fantasies to life? If so, then our next upcoming film, Fantasy Girl, will really pique your interest.
Alexa Grace can't help but fantasize about a lover who takes the form of Megan Sage. In Alexa's mind, she can see herself in bed with Megan as they lick suck and fuck their way to happiness. Listening to Alexa's moans of pleasure as she rides Megan's mouth while leaned forward enough to plunge her fingers into her lover's twat in a semi-69 is pure music to my ears.
We will release Fantasy Girl on Wednesday, February 15. Come back to check it out and enjoy every moment of this sweet yet sultry lesbian film.