Want You Badly, Sunday 1/1
Posted - December 30, 2016
No Comments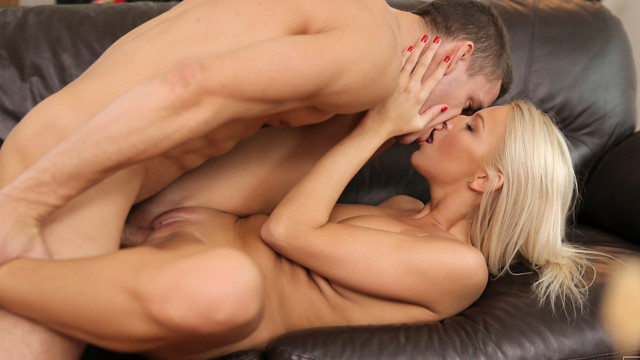 Passion is the name of the game in Want You Badly, our next upcoming film!
Blonde delight Karol Lilien is a true wildcat in this one, doing anything she can to ensure both her man's pleasure and hers. Whether that means sucking her guy's dick for a deep throat blowjob or assuming any position they can dream up to enjoy new angles of penetration, Karol is game! I really enjoy the sweetness and passion of the spooning sex in this one, although that's just one part of many that you will love.
Want You Badly is scheduled to be available on Sunday, January 1. Bring in the new year the right way with this hot coupling between two lusty lovers.