Bend Over Backwards, Thursday 1/19
Posted - January 16, 2017
2 Comments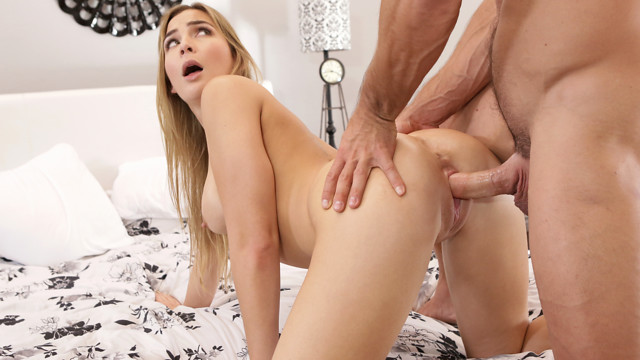 When a big breasted hottie comes and seduces you with her giant tits and creamy bare twat, you do whatever it takes to satisfy that girl as you'll see in Bend Over Backwards, our next upcoming film.
I love the way that newcomer Blair Williams displays her flexibility in this one. From her introductory workout to the way she brings her ankles up to her ears so that her man can eat her out, she's so fun to watch. I can't believe the way she bends over to give her man an upside blowjob. Blair really earns the title for this film!
Check out Bend Over Backwards when it is released on Thursday, January 19. You'll love this busty new addition to the Nubile Films family.