The Grind, Friday 1/13
Posted - January 10, 2017
No Comments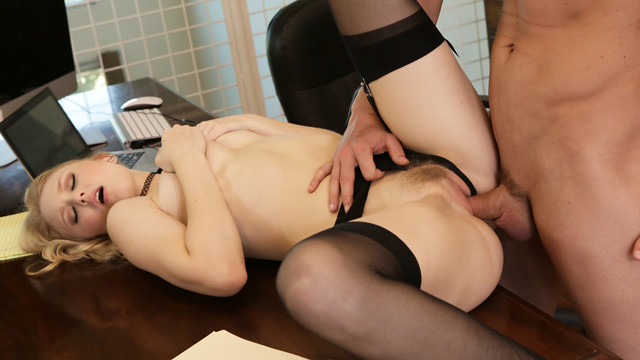 When Lily Rader just can't wait for her lover to be done with work, she puts on some sheer lingerie and starts sending him naughty selfies in The Grind, our next upcoming film.
Those dirty pics have the expected impact on Lily's guy, and it's not long before they're enjoying some sultry lovemaking right on the desk. Watching this naughty little piece of ass get her twat fucked just as hard as she wants is a real treat, especially as her little pants and cries of excitement fill the room. You will definitely want to tune in for this one.
The Grind will be released on Friday, January 13. End your week on a high note with this hot hardcore scene.