Tease Me Please Me, Monday 11/21
Posted - November 18, 2016
No Comments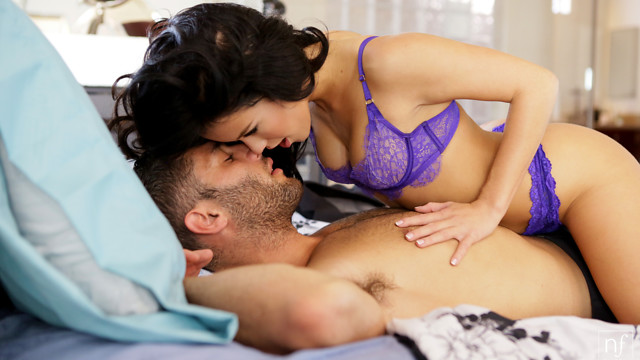 Have you ever known that you needed to get to work but been tempted to go back to bed and pleasure your hot lover instead? That's the premise of Tease Me Please Me, our next upcoming film.
Megan Rain is absolutely irresistible and she knows it. After luring her lover back to bed, she makes sure that he gives her bare pussy plenty of oral loving before guiding his dick to pleasure herself thoroughly. I love her sensuality, especially when she is in charge and letting her man know exactly what he needs to do to please her. The way she takes control when she's fucking her guy doggy style is so hot.
Tease Me Please Me will be released on Monday, November 21. Megan is one of our most popular models and it's been a while since we've featured her, so be sure to check her out in her latest hardcore hit!