Lustful Appetite, Wednesday 11/30
Posted - November 27, 2016
No Comments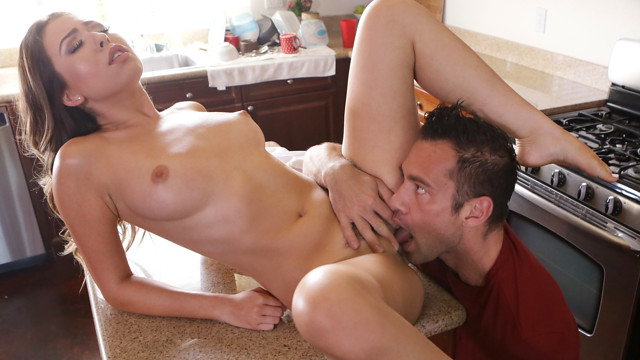 We had such a great time working with Melissa Moore that we had to bring her back for another round of passionate fun with Lustful Appetite, our next upcoming film.
This time Melissa shows us that kitchens can be a lot of fun. I really love the way she makes use of the island to get her pussy pounded with some standing sex and to get her twat taken doggy style. This adventurous hottie will try anything if it means that she gets the pleasure she craves.
Don't miss out on Lustful Appetite when it is released on Wednesday, November 30. Melissa is a sensual delight who deserves your adoration, so check her out!