Blonde Arousal, Thursday 11/24
Posted - November 21, 2016
No Comments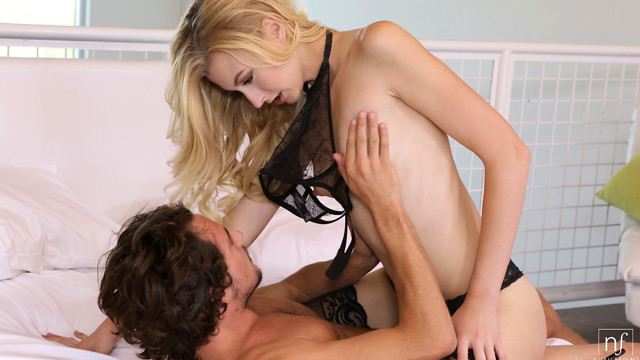 If a hot blonde babe gets all decked out in sheer lingerie and lets you know in no uncertain terms that she's going to make you feel good, then you give her everything she wants! That's the start of Blonde Arousal, our next upcoming film.
Certified nubile Alexa Grace is one of the top-rated models on our site, and you'll want to tune in to find out why. She's incredible at dominating her lover, and at making sure that she gets the pleasure she deserves. I could watch her face forever as she gets her titties licked while having her greedy pussy fucked hard.
We're bringing you Blonde Arousal on Thursday, November 24. Be sure to check back then to enjoy this seductive sensual update.