Business Or Pleasure, Tuesday 11/15
Posted - November 12, 2016
No Comments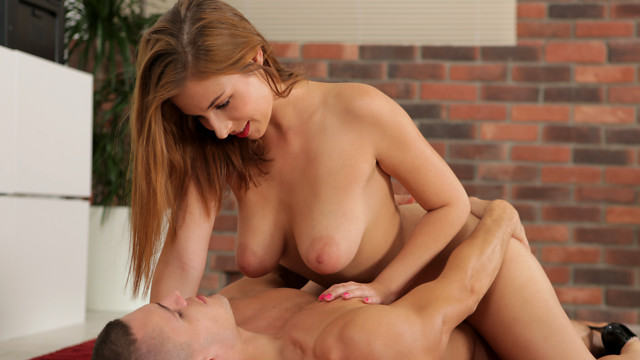 When your full figured secretary gets down on her hands and knees to clean up a mess and flashes you her lush ass beneath her short skirt and thong, you'd be foolish to not take her up on her offer. That's just the start of the fantasy in Business Or Pleasure, our next upcoming film.
Busty Antonia Sainz is back with another huge hit. She's just so sensual at all times. Her sex appeal is through the roof! I think my favorite part of this one is watching her pussy get wetter and wetter as she lays on the desk chair getting her clit licked and her fuck hole fingerbanged. That's just the start, and it stays super hot from there.
Don't miss Business Or Pleasure when it is released on Tuesday, November 15. Antonia is a lusty little thing whose cock hungry mouth and twat will keep you hard and wanting.