Wanted, Thursday 11/3
Posted - October 31, 2016
No Comments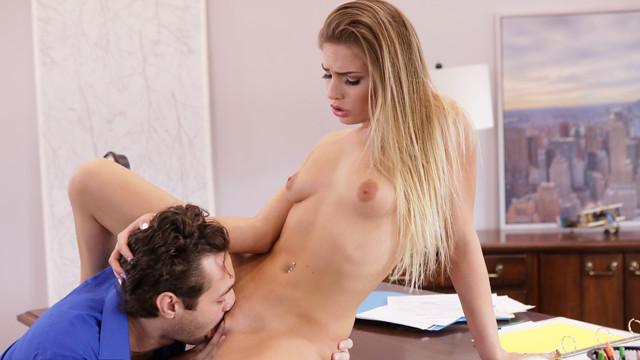 Have you ever dreamed of having a sexy secretary strut into your office and seduce you? That's the fantasy we're weaving here in Wanted, our next upcoming film.
Sydney Cole makes one hot subordinate as she lets her boss know exactly what she wants. After hopping up onto the desk and spreading her legs for a pussy pounding in that position, she gets back on her feet and leans forward for a doggy style fuck fest. I could watch this sensual young thing cum for hours, especially as her breath is coming in those high little panting moans.
We will release Wanted on Thursday, November 3. Don't miss Sydney's latest hit as she flaunts her incredible assets for her pleasure and yours.