Risque Romance, Tuesday 10/25
Posted - October 22, 2016
No Comments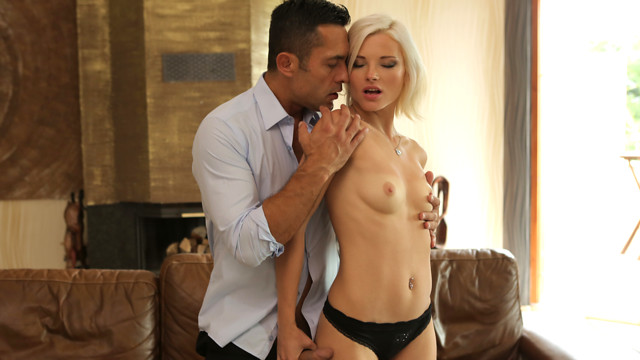 A dressy date can quickly turn sensual, as you will see in Risque Romance, our next upcoming film.
Sensual blonde newcomer Azazai is happy to fall into her lover's arms, especially when dropping off her feet gives her the privilege to suck her man's hard cock. The delectable coed is an absolute wildcat in the sack, assuming any position that strikes her fancy and going out of her way to bring pleasure to her needy twat. I can't get enough of watching her whole body pulsing and twitching with excitement.
Definitely check out Risque Romance when it is released in our members area on October 25. This hot little blonde will really get your motor running, so don't miss her!