Absolute Beauty, Wednesday 9/28
Posted - September 25, 2016
No Comments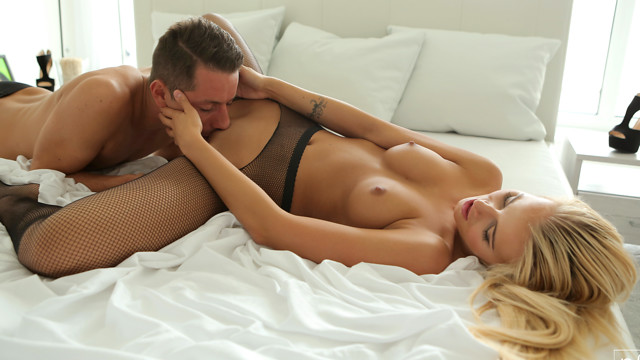 When you walk in on a girl wearing nothing but a pair of crotchless pantyhose and a come-hither smile, you're guaranteed to have a good time. That's just the start of Absolute Beauty, our next upcoming film.
Certified nubile Aisha returns to Nubile Films to make her lover's dreams come true. I could watch this sex kitten caress her own bountiful boobs all day long, but once her man walks into the room she's all about his pleasure. Her blowjob skills are out of this world, and her mewls of pleasure as she gets her pussy pounded are music to my ears!
Absolute Beauty will be released on Wednesday, September 28. Don't miss out on this sex crazed hottie as she shows us why she's one of the best at bringing men to their knees!