Sex Moves, Saturday 9/10
Posted - September 7, 2016
No Comments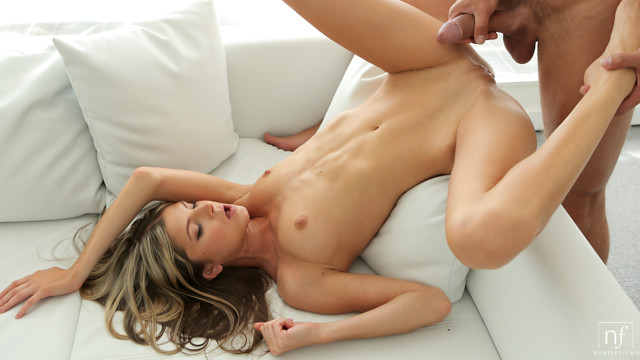 Working out should come with a reward, so why not a hot fuck? That's the premise of Sex Moves, our next upcoming film.
Lusty Gina Gerson is intent on keeping her super skinny body in shape, and it's her boyfriend's job to keep her motivated. What better way than a long pussy feast that transitions to a hardcore pussy pounding? I really enjoy watching Gina take it as she rests on her shoulders with her smooth perfect twat up in the air for her guy to fuck.
Check back for Sex Moves when it is released on Saturday, September 9. Gina is an absolute delight as always, so definitely don't miss her newest film!