Special Moments, Wednesday 8/17
Posted - August 14, 2016
No Comments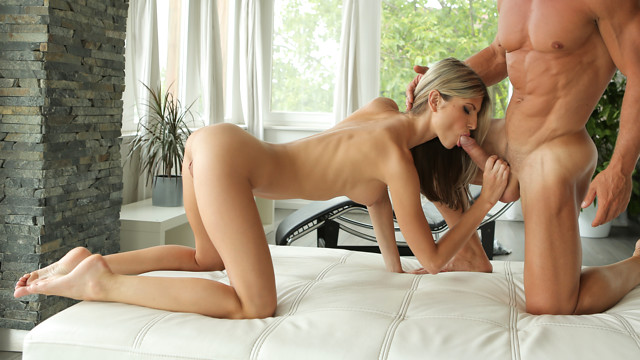 Have you ever walked in on your special someone masturbating and decided to help her out? That's just the start of Special Moments, our next upcoming film.
We've set the scene so that Gina Gerson gets a helping hand from her boyfriend as she's in the midst of rubbing her delectable twat. Her super skinny body is soon humming with excitement as she gets a long lusty pussy licking, and then continues from there! I love watching her swallow her guy's cock like it's a big treat, but my favorite part is watching the couple spoon while Gina's man pounds away at her dripping twat.
We will release Special Moments on Wednesday, August 17. Stop by then to check out Gina's newest hit!