Bedroom Buddies, Tuesday 9/13
Posted - September 10, 2016
No Comments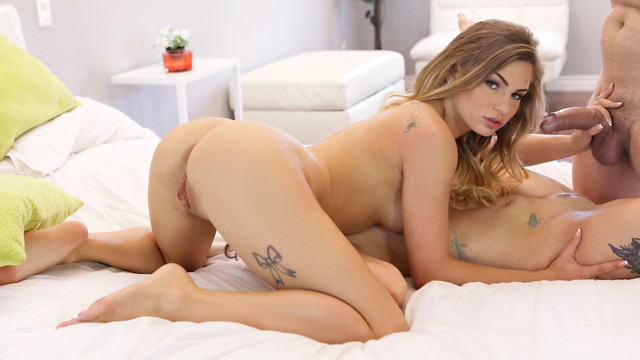 When two hot girls work together for one guy's pleasure, he doesn't stand a chance besides giving them everything they want. That's just the start of Bedroom Buddies, our next upcoming film.
Ultra-hot models Sydney Cole and Gia Paige join forces in this one. As much as I enjoy watching these two make out and caress one another's bodies, the real spotlight is on the way they work together to tame their man into a personal stud. Watching first Gia and then Sydney climb aboard their lover's fuck stick and ride him until their breathy moans break into orgasmic cries is just magical. I could watch seductive Sydney arch her back in pleasure all day long.
We will release Bedroom Buddies on Tuesday, September 13. Don't miss out on this sizzling threesome as two girls give their guy everything he wants and more!