Everlasting Lovers, Friday 8/26
Posted - August 23, 2016
No Comments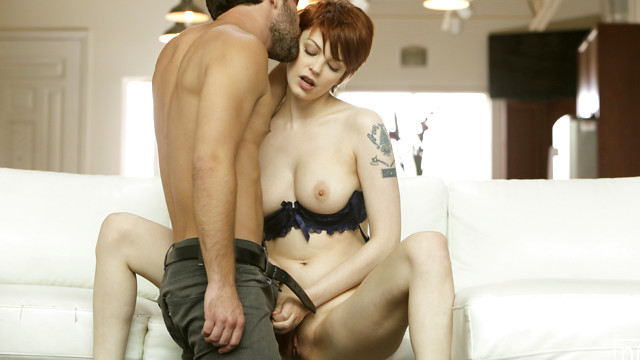 Have you ever come home to find your lover waiting for you in hot sheer lingerie? That's just the beginning in Everlasting Lovers, our next upcoming film.
Bree Daniels is back with her first hardcore film. You're going to love watching this busty redhead take a rock hard cock in every position she can handle. She's so sensual that there's nothing better than hearing her mewls of ecstasy and watching her head thrown back in joy as she gets a doggy style pussy pounding.
Check back on Friday, August 26 when we release Everlasting Lovers. Bree is a one of a kind hottie that you'll definitely want to catch in her hardcore debut!