Blog Categories
Girls Play, Tuesday 8/23
Posted - August 20, 2016
No Comments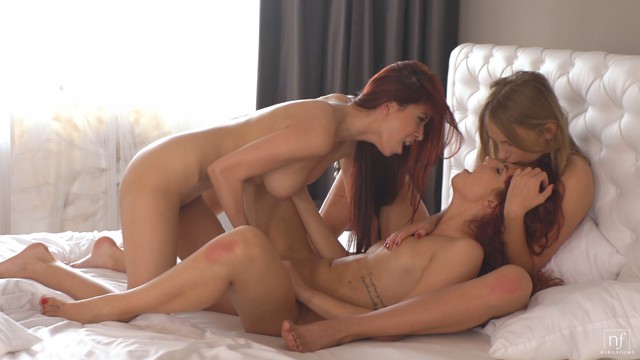 We've brought back three exceptional models whose chemistry is out of this world in our next upcoming film, Girls Play.
Paula joins Ivana Sugar and Shona River for this hot lesbian threesome. Each of these girls is incredible on her own, but combined they are just breathtaking. I could watch Paula eat Shona's pussy while Shona lays cradled in Ivana's arms all day. Or how about when Ivana gets her twat finger fucked by Shona while Paula masturbates?
Be sure to check out Girls Play when it is released in our members area on Tuesday, August 23. This all-girl threesome will whet your appetite and leave you ready for more!