Blog Categories
Sensual Tease, Thursday 8/11
Posted - August 8, 2016
No Comments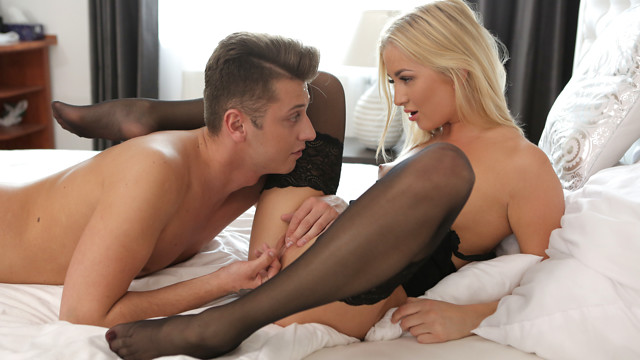 Sex kitten Cayla is ready to rock and roll as she decks herself out in lingerie to seduce her boyfriend in Sensual Tease, our next upcoming film.
It's always incredible to see what an impact lingerie can have in the bedroom as we experience her boyfriend's absolute enthusiasm once he's allowed to touch the object of his affection. He can't get enough of licking and sucking before sinking his cock deep into Cayla's juicy twat. My favorite part, though, is watching Cayla demonstrate how good she is with her feet by using them to rub her lover's dick.
Check out Sensual Tease when it is released on Thursday, August 11. Cayla is sensual and sweet as always as she brings her man to a whole new plane of pleasure.