Persuasive Beauty, Friday 7/15
Posted - July 12, 2016
No Comments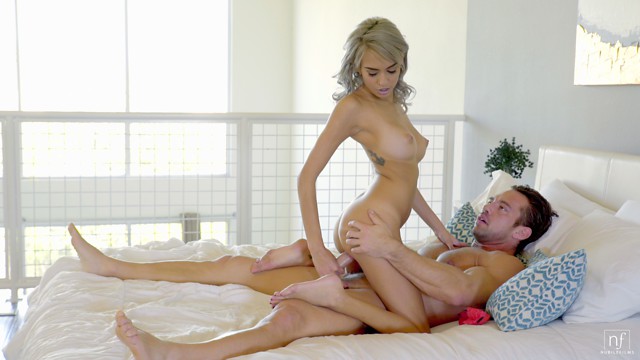 Going to work in the morning is hard, but it's even harder when you have a certified nubile hottie trying to keep you in her bed. That's the conundrum Janice Griffith gives her lover in Persuasive Beauty, our next upcoming film.
It's impossible to say no to someone as hot as Janice, especially when she's wearing just a skimpy bra and thong that show off that tight stacked body to perfection. Her guy quickly has her clothes off and his cock deep down her throat. The best part of this one, though, is when Janice turns around and presents that glorious ass and bare pussy of hers to be taken doggy style.
Persuasive Beauty will be released on Friday, July 15. Check out Janice's hot new hardcore film and enjoy this sensual start to your weekend.