Lesbian Menage A Trois, Monday 7/18
Posted - July 15, 2016
No Comments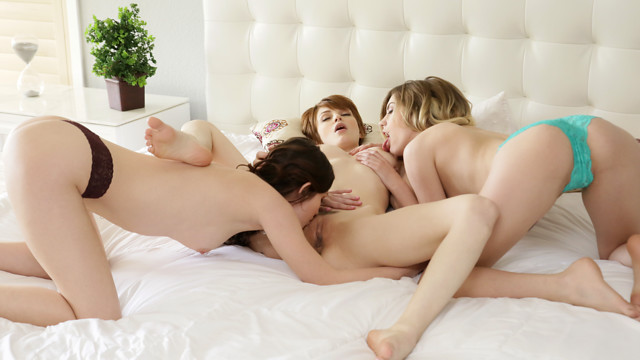 If you've been enjoying our recent lesbian threesomes, then get ready for another round of excitement with Lesbian Menage A Trois, our next upcoming film.
Bree Daniels and Blake Eden are both ridiculously popular, and when you add in horny coed Ellena Woods you're in for a total treat. All three of these cum hungry femmes are eager to be in charge, so they're all about giving and taking for the ultimate group pleasure. I could watch Bree in particular for days as she fingers and feasts upon her lover's pussies. That redhead is an absolute delight.
Check back for Lesbian Menage A Trois when it is released on Monday, July 18. These three coeds are a rare pleasure that you'll want to enjoy again and again.