Good Morning Love, Friday 6/24
Posted - June 21, 2016
No Comments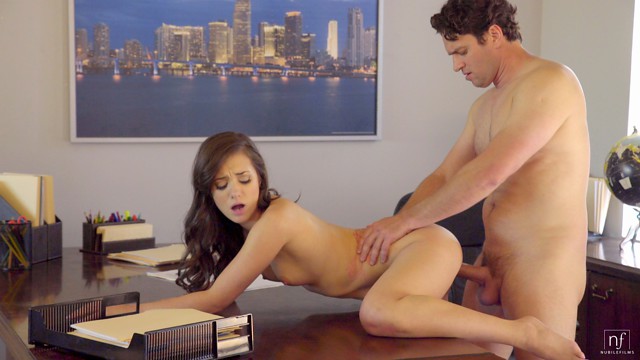 Small gestures for your lover can often reap big rewards, as newcomer Gia Paige demonstrates in Good Morning Love, our next upcoming film.
When Gia finds a sweet note on her pillow, she goes in search of her boyfriend in full-on seduction mode. He's not able to say no as Gia puts on the moves in his office, and soon enough he has his hot spinner bent over the desk so that he can take her tight bare twat from behind. You'll love what they do with the desk chair afterwards!
Check back on Friday, June 24 when Good Morning Love will be released. You won't want to miss out on this workplace love scene that is hot, sensual, and naughty all rolled into one!