Passionate Lovers, Sunday 6/12
Posted - June 9, 2016
No Comments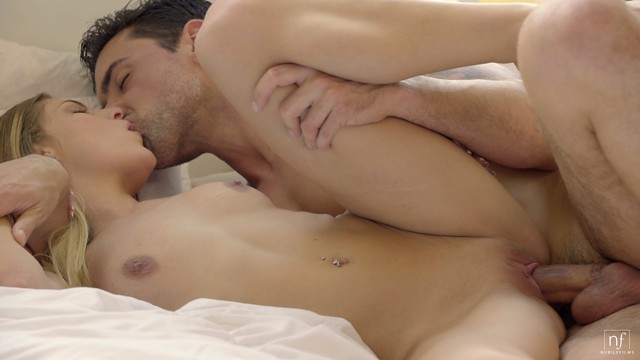 Hot and horny Sydney Cole can't keep her hands off her tight body in Passionate Lovers, our next upcoming film. That sensual start kicks up a notch when Sydney's boyfriend joins her and shows his determination to help her cum.
There's so much to enjoy about this scene. The chemistry between Sydney and her lover is undeniable, as is their mutual desire for one another's fulfillment. I love the way they keep intimate eye contact as they enjoy some spooning sex, especially while Sydney's guy holds her close as she comes apart in his arms as a result of his hard thrusts.
Check back on Sunday, June 12 when Passionate Lovers goes live in our members area. Sydney is as delightful as always in this one, so you definitely don't want to miss out.