Beautiful Romance, Thursday 5/19
Posted - May 16, 2016
No Comments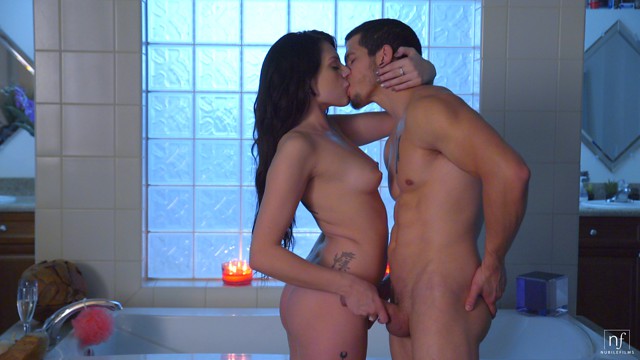 One romantic gesture deserves another, and what could be more romantic than a sweet sexy coupling in a candlelit bathtub like the one you'll see in Beautiful Romance?
Megan Sage is tickled pink when her lover surprises her in the bath, and she is happy to repay him with some lusty passion. I love watching her lean over the edge of the tub as she sucks her boyfriend off, especially as you watch her tits hitting the cool edge so that her nipples are rock hard and ready to be played with. You can tell she's in need of a good fuck after that foreplay!
Beautiful Romance is slated to be released on Thursday, May 19. Megan received a pretty enthusiastic reception for her debut film, so don't miss out on her hardcore breakout.