💕 Special Gift For You 💕 50% OFF! - JOIN NOW!
Blog Categories
In Your Dreams Part 2, Tuesday 5/31
Posted - May 28, 2016
No Comments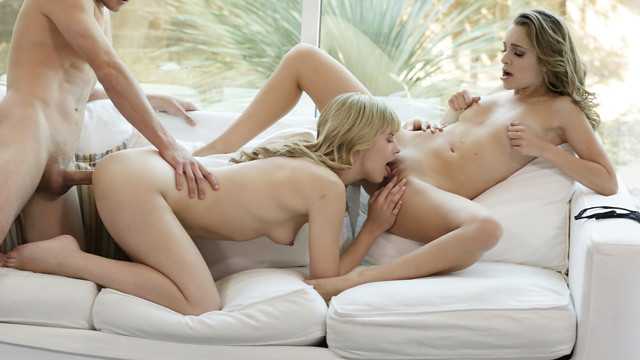 Get ready for the second part of In Your Dreams, where Kimmy Granger and Jillian Janson invite a lucky guy to join their fuck fest!
As if these two hot numbers weren't satisfied from their lesbian antics, Kimmy and Jillian can't say no to a big cock attached to a guy who'll do anything for their pleasure. Watching each of those tight pussies getting pounded is the highlight of my day, but I think that the very best part of this one comes when Kimmy is riding her man with such force that her whole ass jiggles with every stroke! It's mesmerizing!
In Your Dreams Part 2 will be released in our members on Tuesday, May 31. Be sure to check back then to enjoy the second half of this long lusty fuck fest!