Dirty Blondes, Wednesday 7/27
Posted - July 24, 2016
No Comments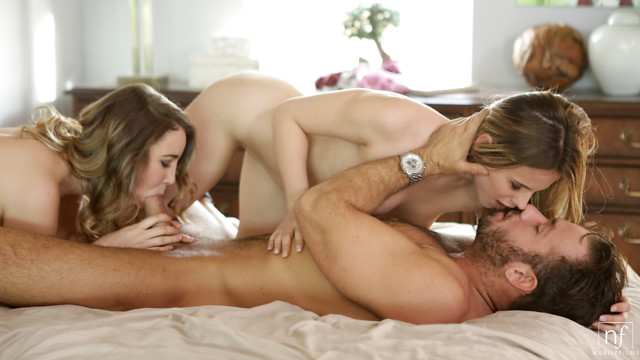 When two members of a threesome go out on a date and come home horny as hell, it's not surprising that they are quick to draw the third member into their sexy fun and games. That's the case in Dirty Blondes, our next upcoming film.
Jillian Janson arrives home to find Kinsley Eden reading a book in bed, but she is quick to get her girlfriend in on the action. Soon both girls are working together to give their guy a double blowjob. From there it's a no-holds barred fuckfest with everyone taking licking and sucking. I could watch Jillian get her tight twat pounded while eating Kinsley out all day.
Dirty Blondes is scheduled to be released on Wednesday, July 27. Don't miss these two hot horny girls as they take their man through his paces for everyone's pleasure!