Lesbian Love Affair, Saturday 5/7
Posted - May 4, 2016
No Comments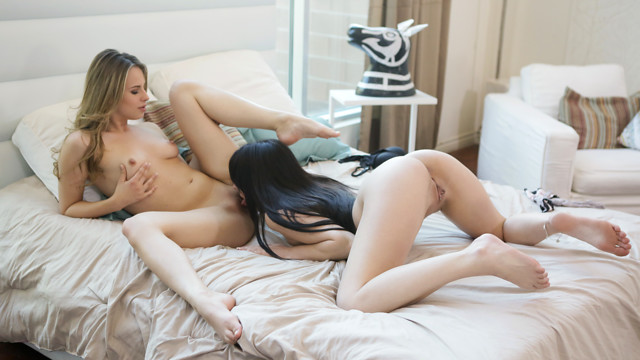 I can never get enough of watching two lusty girls take their times enjoying everything about each other's bald pussies. If you agree, then you're going to really enjoy Lesbian Love Affair, our next upcoming film.
Jillian Janson and Megan Sage are two hot numbers with an insatiable lust between them. They each take their time with fingers, lips, and tongues building up the ecstasy for one another. My favorite part, though, is definitely when Jillian spins around on her knees so that she can continue her pussy feast while Megan goes to work licking and sucking as well in a delightful 69.
Check out Lesbian Love Affair when it is released on Saturday, May 7, and enjoy every moment of passion between these two hotties as they go to any lengths necessary to bring each other pleasure.