Lesbian Passion, Monday 5/16
Posted - May 13, 2016
No Comments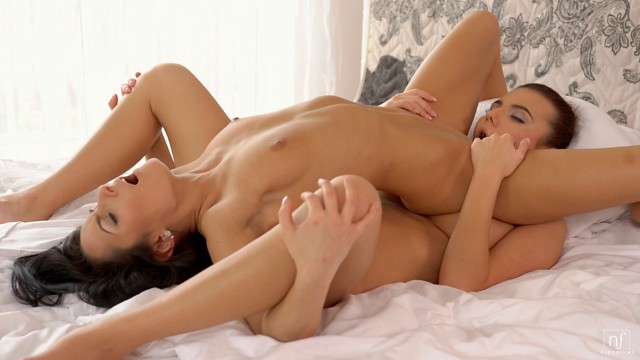 I don't know if I've ever seen two girls who are more passionate about making each other cum than what Mindy and Vanessa Decker show us in Lesbian Passion, our next upcoming film.
Seriously, there's not much these two won't do to give one another the pleasure they're both craving. Whether it's Mindy delivering a hard fast finger fucking to Vanessa's juicy twat or the girls laying together in a delectable 69, these two hold nothing back. I could watch them go at it all day long.
Lesbian Passion is scheduled to be released on Monday, May 16. Check back to enjoy these two popular models as they show us the true meaning of passion.