Passionate Trio, Tuesday 4/19
Posted - April 16, 2016
No Comments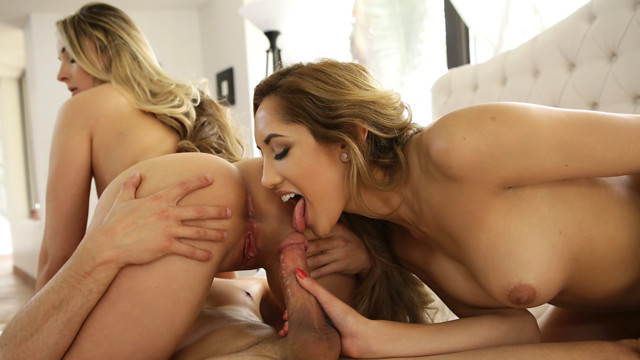 Finding yourself approached by two barely-dressed hotties who are intent on seduction is a great reason to cancel your plans, as you will see in Passionate Trio, our next upcoming film.
Allie Eve Knox and Chloe Amour are ready for seduction when they enter their lover's bedroom and let him know with kisses and caresses that he's not going anywhere. Their man is happy to play along, using his fingers, mouth, and stiffie to satisfy those cock craving pussies. I could watch first Allie and then Chloe ride their man cowgirl style all day as their tits bounce and jiggle!
Don't miss out on Passionate Trio when it is released on Tuesday, April 19. Both Chloe and Allie are hot on their own, but together their passion is almost limitless.