Blog Categories
Lesbian Threesome, Friday 4/1
Posted - March 29, 2016
1 Comment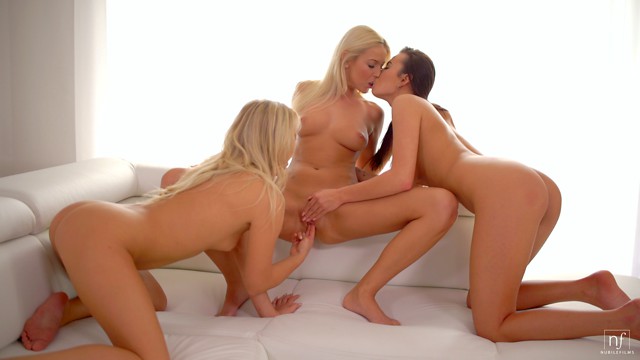 We're continuing our quest to bring you the most passionate and hottest content possible when we release Lesbian Threesome, our next upcoming film.
Popular coeds Cayla and Karol Lilien join up with luscious newcomer Vanessa Decker in this one. All three girls are clearly passionate about bringing one another pleasure. I think the hottest part by far is when Vanessa watches Cayla finger fuck Carol's pussy and decides that she's going to follow suit with Cayla's twat. These three are delightful together!
Lesbian Threesome is set to be released on Friday, April 1. Be sure to come back then to enjoy our latest super sexy all-girl content.