Blog Categories
Redhead Girlfriends, Monday 4/25
Posted - April 22, 2016
No Comments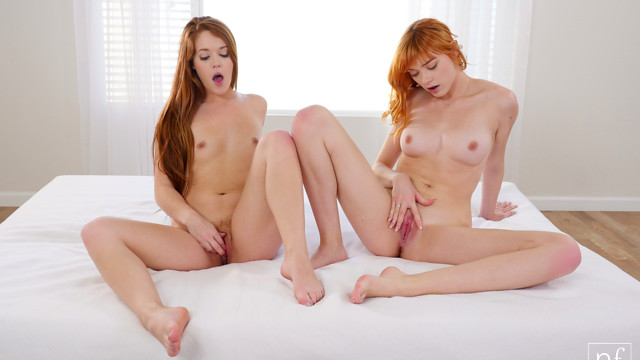 If you've been waiting to see two hot numbers engage in some extended anal play, then your chance is coming up with Redhead Girlfriends, our next upcoming film.
This lesbian scene pairs newcomers Anny Aurora and Kimberly Brix, a pair of delectable redheads with killer bodies and plenty of passion to go around. I love how these two girls are totally handsy with each other from the very start, and how there's no hesitation to dive in for a pussy feast or an ass licking.
Definitely check out Redhead Girlfriends when it is released on Monday, April 25. You will love every moment of this encounter between two lusty horny hotties.