Young Lesbian Lust, Tuesday 3/8
Posted - March 5, 2016
No Comments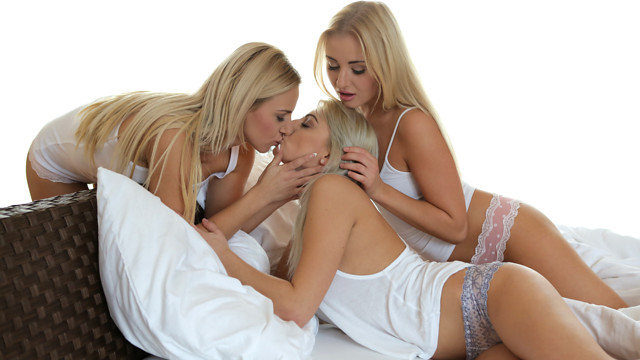 If you've been waiting for our newest all-girl threesome, then you'll be thrilled to know the wait will be over when our next film, Young Lesbian Lust, is released.
Cayla, Nathaly, and Katy Rose are all seductive beauties that can't wait to get each other off. I could happily watch Nathaly and Katy eat pussy all day, but what makes this one truly special is the way Katy and Cayla take the time to seduce Nathaly's delectable twat with a dildo that leaves her screaming her pleasure.
Check back for Young Lesbian Lust on Tuesday, March 8, and enjoy this lusty lesbian threesome between three stunning babes.