Blog Categories
Saddle Up, Wednesday 5/4
Posted - May 1, 2016
No Comments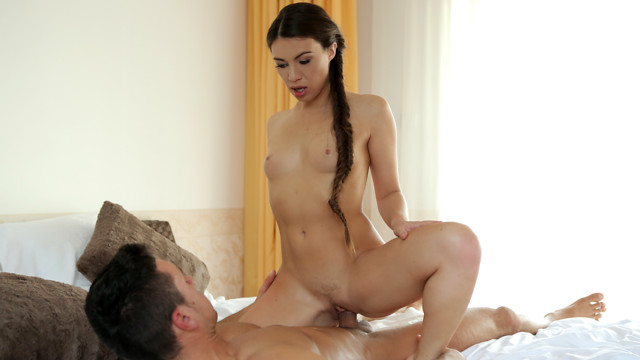 When French filly Tiffany Doll decides that she wants to get it on with her lover, nothing can stop her from getting what she wants in Saddle Up, our next upcoming film.
This hot number is all about getting it on with her man, and her passion for his pleasure shines through. The blowjob that she gives is absolutely first-rate, especially with the POV shot that shows her ecstasy as she's sucking away like a Hoover. My favorite part, though, is watching her rise up above her guy and sink down onto his cock while he grabs her ass and hangs on.
We will release Saddle Up on Wednesday, May 4. Be sure to check back and enjoy this passionate newcomer's debut film.