Blog Categories
Full Of Grace, Tuesday 3/29
Posted - March 26, 2016
No Comments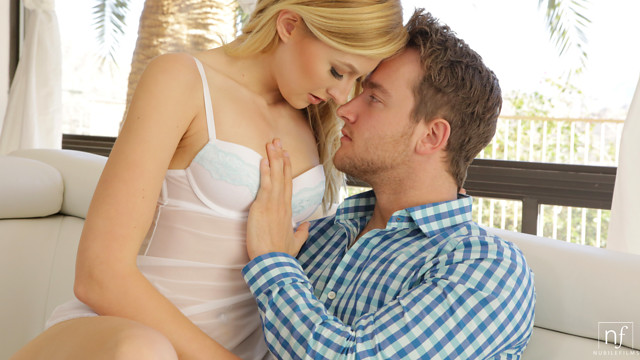 When there's a healthy spark of passion between two lovers, nothing can stop them from coming together. In our next film, Full Of Grace, you will have the chance to enjoy a sensual coupling with great chemistry.
Alexa Grace makes her Nubile Films debut, and I'm positive that you're going to fall in love with her right away. She's got it all: a great body, plenty of tenderness, and a seductive nature that won't take no for an answer. I truly enjoy watching her climb on top of her lover and slowly work her hips down in ever-deeper thrusts as she gradually fills her tight twat up until she's overflowing and ready for a fast and furious ride.
Full Of Grace is set to be released in our members area on Tuesday, March 29. Be the first to check out this peppy newcomer and to enjoy our latest hardcore hit.