Intimate Restraint, Thursday 6/9
Posted - June 6, 2016
No Comments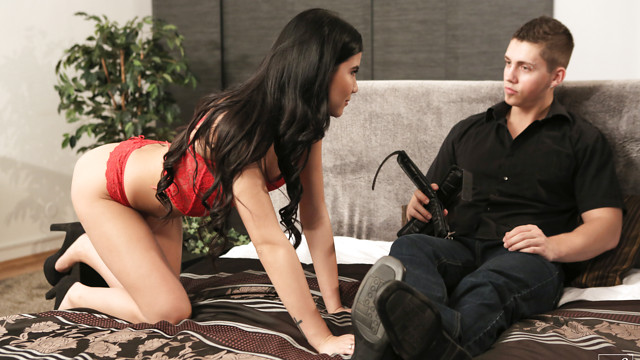 Sometimes making sensual love is not about being in charge, but about giving your trust to your partner as you'll see in Intimate Restraint, our next upcoming film.
Lady D. trusts her lover with her pleasure when she allows him to bind her wrists behind her back. He repays her trust with lusty lovemaking, from pounding that delectable bare pussy while she kneels on the bed to helping Lady up on her knees to ride his stiffie like her own personal stud. Watching Lady in action is hot as hell!
We will release Intimate Restraint on Thursday, June 9. Don't miss out on Lady's latest and greatest hit.