How To Please You, Sunday 2/7
Posted - February 4, 2016
No Comments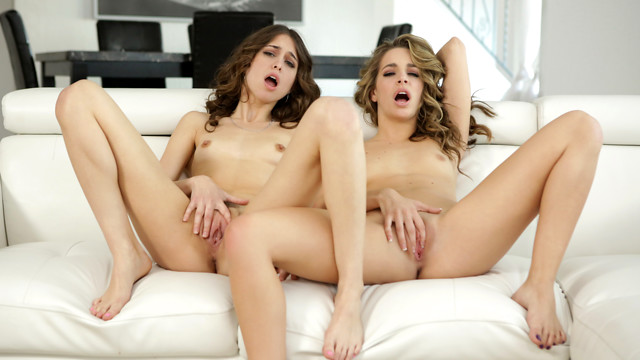 If you're looking for a lesbian film that has a little bit of everything that you love, then tune in when How To Please You goes live as our next upcoming film.
Kimmy Granger and Riley Reid are both incredibly popular on their own, and when they come together they've got absolutely explosive chemistry. I can't decide whether I like watching them ravenously eat each other out better, or if I prefer watching as Kimmy brings Riley off again and again with a vibrating toy. Maybe the mutual masturbation that leaves them both panting their completion is the best. There's just so much to love.
Don't miss out on How To Please You when it is released on Sunday, February 7. Kimmy and Riley are two of the best, as you're sure to agree!