Blog Categories
Breakfast, Thursday 4/28
Posted - April 25, 2016
No Comments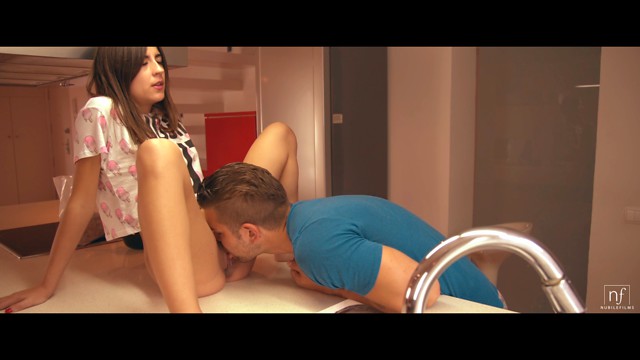 In our quest to bring you great sensual content we've really identified Ena Sweet as a top contributor. She's back for another round of passion in Breakfast, our next upcoming film.
Skipping breakfast in favor of some hot sex is never a bad choice, as Ena discovers in this film. As much as she enjoys having her pussy feasted upon, this delightful coed is definitely an active lover who isn't happy unless she's sucking and fucking her partner. I could watch her ride her man all day as her panting moans fill the room with her personal brand of music.
We will release Breakfast on Thursday, April 28. Be sure to check back then to enjoy Ena's newest sexual delights.