Bang Bang, Monday 4/4
Posted - April 1, 2016
No Comments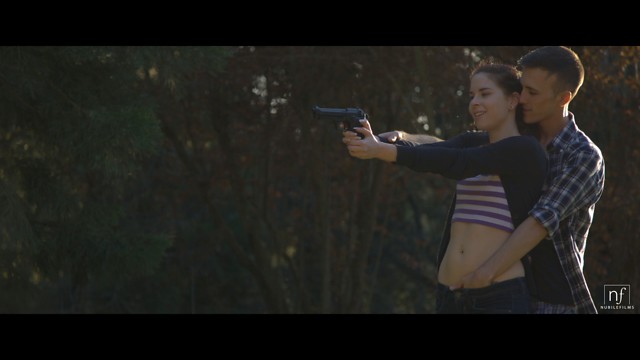 If you've been waiting for something a little bit different, then be sure to check out Bang Bang, our next upcoming film.
Amber Nevada combines guns and sex to bring her lover a meeting between two exciting pastimes. After she makes her boyfriend take aim and shoot while she's sucking him off, Amber gets down on her hands and knees and offers herself for him to fuck doggy style right on the shooting range. There's something hot and naughty about watching them go at it!
Bang Bang will be released on Monday, April 4. Start your week off right with this fun flirty hardcore flick.