Wake Me Tender, Saturday 3/5
Posted - March 2, 2016
No Comments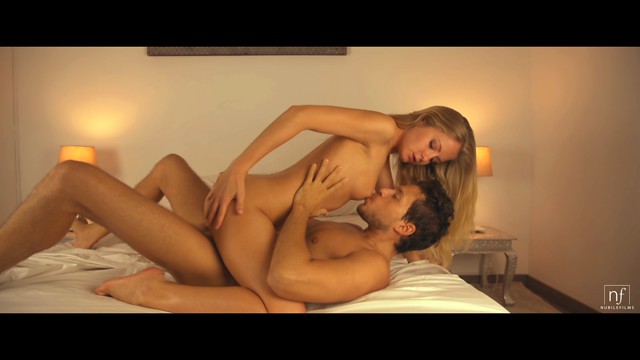 When a scantily-clad woman climbs into bed with you with the obvious intention of giving you some early morning loving, it's going to be a good day! That's the premise of Wake Me Tender, our next upcoming film.
Lovely lusty Sicilia won't take no for an answer as she wakes her man with caresses and kisses. He repays her for taking the initiative by eating out her perfect bald twat and then pounding that twat pussy in every position the blonde babe craves. I love watching him slam into Sicilia's snatch as she rises above him for a stiffie ride.
Wake Me Tender will be available on Saturday, March 5. This is a sweet and sexy film that you won't want to miss!