Blindfold, Friday 2/19
Posted - February 16, 2016
No Comments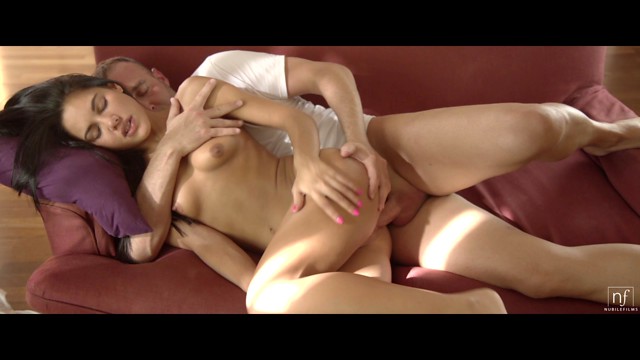 Do you enjoy playing with your lover as foreplay? If so, check out Blindfold, our next upcoming film for a sweet buildup to the main event.
Spanish gem Apolonia Lapiedra is absolutely suburb in this one as her sensual nature shines through. From gamely chasing her lover around the room to submitting completely to his pussy feast, she enjoys every moment of foreplay before diving in for the main event. I really enjoy watching these two spoon in an intimate embrace.
Check back for Blindfold when it is released on Friday, February 19, and enjoy a passionate encounter between two delightful lovers.