Blog Categories
Seductive Beauty, Monday 2/22
Posted - February 19, 2016
1 Comment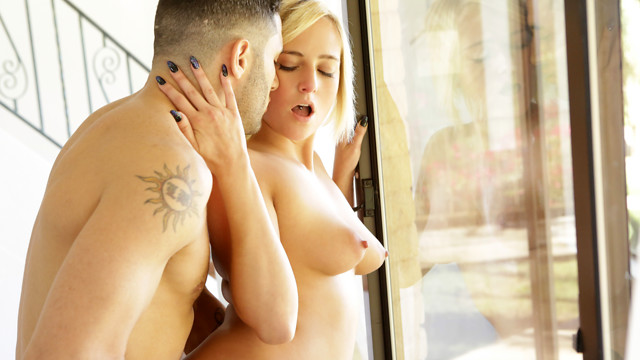 Sometimes it's impossible to contain your lust, as you'll see when Kate England stands there feeling herself up as she waits for her man in our next upcoming film, Seductive Beauty.
This horny blonde knows exactly what she wants, and she isn't shy about letting her lover know how to fulfill her needs. I love the visual of Kate with her tits and belly pressed against the window as she's taking a hard pussy pounding from behind almost as much as I enjoy seeing this sassy chick with a mouth full of her guy's hard cock.
Don't miss out on Seductive Beauty when it is released on Monday, February 22. This hot hardcore flick is just what you need to get your week off to an awesome start!