Blog Categories
Sweet Love, Thursday 7/21
Posted - July 18, 2016
No Comments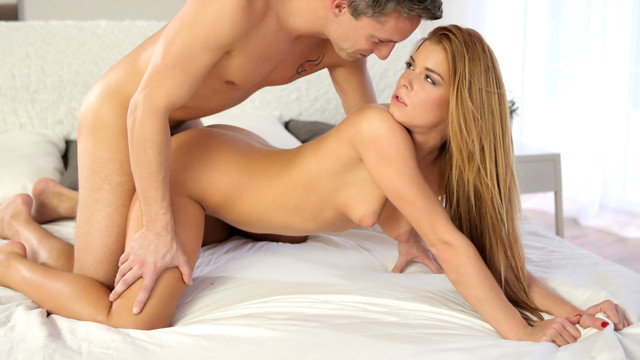 A sweet gesture can earn you a sensual reward that is hot as hell. That's the premise of Sweet Love, our next upcoming film.
When Chrissy Fox enjoys some unexpected tenderness from her boyfriend, her response is instantaneous and voracious. This hot blonde will do whatever it takes to let her guy know that she's his, from riding his rock hard stiffie to getting down on her hands and knees for a doggy style pussy pounding. She holds nothing back!
Sweet Love will be released on Thursday, July 21. Don't forget to check back and enjoy this hot model's latest hardcore hit.