After The Sunset, Tuesday 1/5
Posted - January 2, 2016
No Comments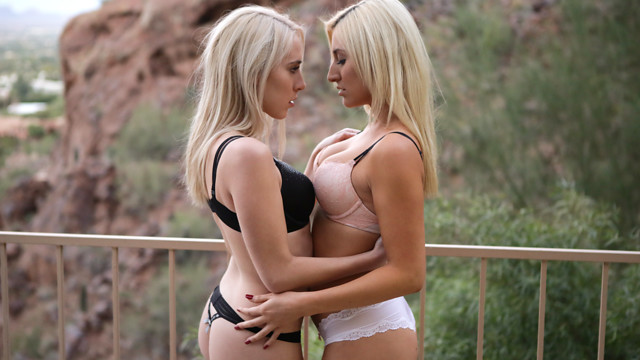 There's something about a beautiful sunset that can encourage incredibly sensual lovemaking. We've recreated that magic in After The Sunset, our next upcoming film.
Xandra Sixx pairs up with lovely Cadence Lux in this one. Together, they create an atmosphere of absolute intimacy that is a pure joy to watch. Whether they are locked in a lusty 69 or seated beside each other enjoying some mutual masturbation, these two girls are passion embodied.
Don't miss After The Sunset when it is released on Tuesday, January 5. Our first lesbian film of the new year is a total hit!