Blog Categories
Real Passion, Wednesday 12/30
Posted - December 27, 2015
1 Comment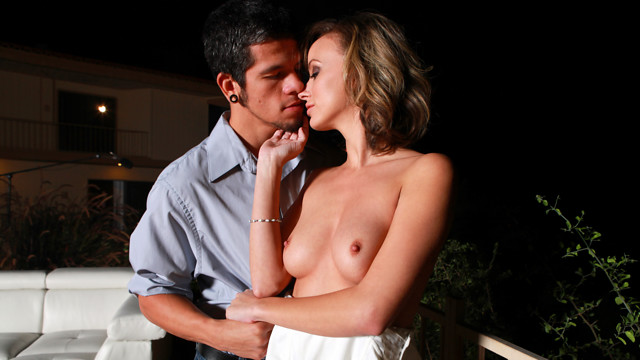 At the end of a hot date, the best way to end things is to come home and indulge in some amazing sex. That's just what you'll get with Real Passion, our next upcoming film.
Lusty newcomer Pristine Edge shows us why she's a rising star as she peels off her clothes on the balcony and takes advantage of the beautiful view for a romantic outdoor tryst. I love listening to her moans of pleasure as she takes her man's big cock, especially when she's balanced on the edge of the couch with her thighs parted in welcome.
Real Passion will be released on Wednesday, December 30. Check back then to enjoy Pristine's debut film and to experience her exquisite body firsthand.