At Last, Thursday 11/12
Posted - November 9, 2015
No Comments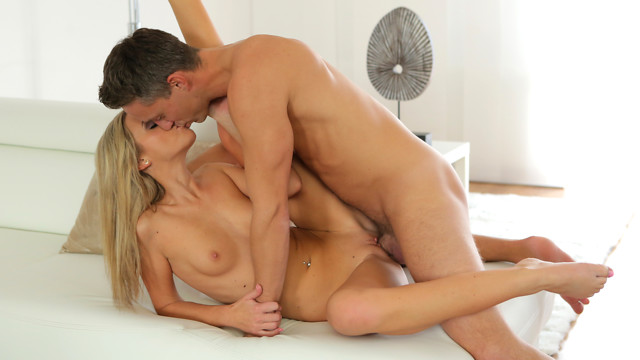 Have you ever spent the day enjoying yourself as your lover works to seduce you? Our next film, At Last, gives a glimpse of the explosive sex that occurs when one lover finally gives in to their partner's advances.
Lusty newcomer Vinna Reed uses her feet, her hands, and her mouth to bring her man around to the idea of having a hardcore fuck fest. Once he decides he's on board, he holds nothing back in bringing her pleasure! Watching the way Vinna's whole slender body arches back as she cums is one of the hottest moments I've seen in a long time.
At Last will be released on Thursday, November 12. Don't miss Vinna's debut film-it's definitely hot and horny!