A Perfect Passion, Monday 10/19
Posted - October 16, 2015
No Comments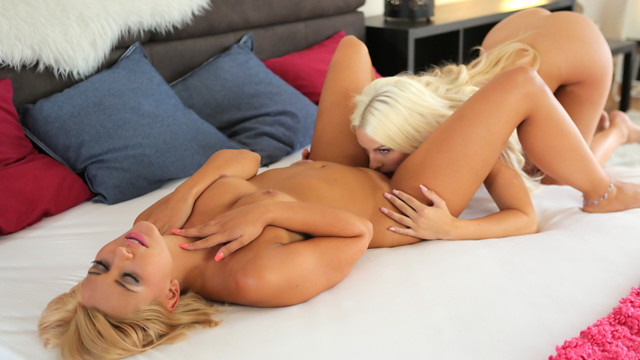 Sometimes when the passion between two girls is hot enough there's just no foreplay necessary before the lovemaking starts. That's the case in A Perfect Passion, our next upcoming film.
Newcomer Blanche Bradburry joins Tracy Delicious in bed, where the duo does whatever it takes to make each other cum again and again! I can't get enough of watching Blanche's platinum blonde head bobbing while her face is buried between Tracy's slender tanned thighs, especially while Tracy squeezes and massages her tits and plays with her rock hard nipples to enhance her own pleasure. Yum!
Check back for A Perfect Passion when it is released on Monday, October 19. Tracy and Blanche are hot as hell and totally horny for each other in this sensual lesbian film.