Infatuated, Tuesday 11/3
Posted - October 31, 2015
No Comments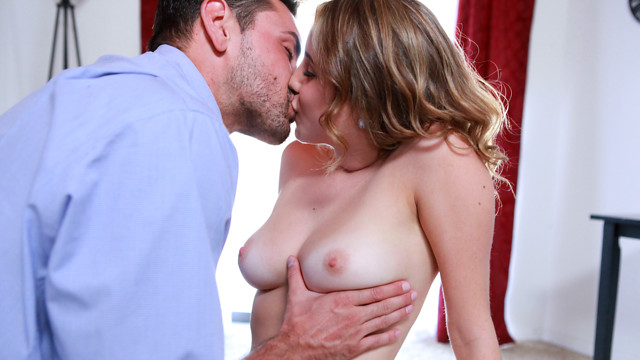 Our next upcoming film, Infatuated, demonstrates that there's something irresistible about a girl that's so into you she'll do whatever it takes to get you into bed.
Stunning newcomer Kinsley Eden is on a mission to get the pleasure her pussy craves when she gropes herself and then flashes her man in an effort to get him out of his clothes. Her seduction works, and soon this blonde angel finds herself on her hands and knees getting her greedy pussy pounded just the way she needs. The way Kinsley arches her back each time she's swamped with pleasure is incredible!
Infatuated is set to be released on Tuesday, November 3. You're going to fall in love with Kinsley, so don't forget to come back and check her out!