Late Night, Friday 10/16
Posted - October 13, 2015
No Comments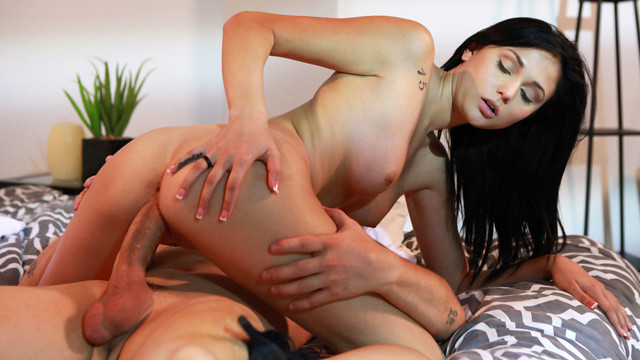 Have you ever seen a young couple on a date and imagined what would happen when they got home? Imagine no more when Late Night, our next upcoming film is released.
Ariana Marie returns to Nubile Films to seduce her man in this sensual scene. The eye contact that Ariana and her partner maintain throughout the scene is absolutely stupendous. I especially love watching these two stare into each other's eyes as Ariana pushes her boobs together for a titty fuck that leaves them both breathless and really sets the stage fort their lovemaking!
Late Night will be released on Friday, October 16. Don't miss this sweet sexy film as Ariana proves that she knows how to give her man exactly what he needs!